Loyalty Has It's Rewards
Starbright Floral Design is honored with the loyalty of our friends and clients. Although there are many flower shops throughout NYC, they tell us that they'll always return to Starbright because of our stunning blooms and impeccable service. We are thrilled to have built such wonderful relationships for more than two decades.
To show how much that dedication means to us at Starbright, we launched the Frequent Flower Program. We are proud to say that we have the best blossom reward program in the industry, boasting over 25,000 members!
With the Frequent Flower Program, each time your Starbright account reaches $200 in purchases, you will be sent a $20 coupon to use on a future stunning bouquet. At Starbright, we cherish our relationships with our clients. Only send flowers occasionally? Sounds good to us – your points never expire, and you will always be able to redeem your certificate.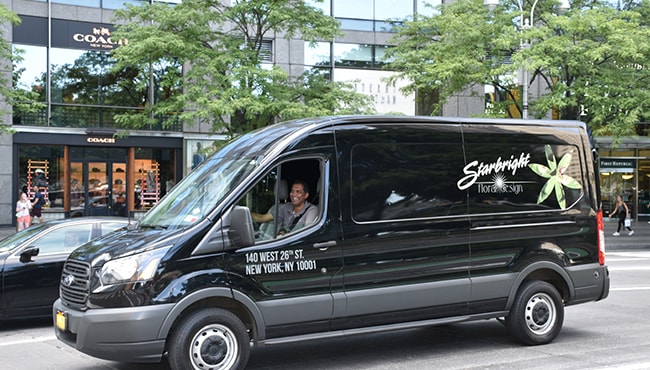 The next time you place an order online through our website, remember to sign into your Starbright account and elect to participate in the program.
If you have any questions, we are delighted to be of assistance. Our Floral Client Services team, who are the magic behind the Frequent Flower Program, can be reached at frequentflower[at]starbrightnyc.com. Looking for more ways to redeem rewards? Follow us on Instagram @starbrightnyc for our Name of the Day program and more.