Modern and chic, this sculptural display of tropical dendrobium orchids and delicate Phalaenopsis orchids creates a dramatic first impression!

Simply assembled in a 3x8x12 inch glass rectangle, the total height of this arrangement is approximately 15 inches.

This NYC floral design was created for flower delivery to our NYC neighbors. In other areas, it will be on a best efforts basis.
As Shown

SP186-01

Deluxe-Image Coming Soon!

SP186-01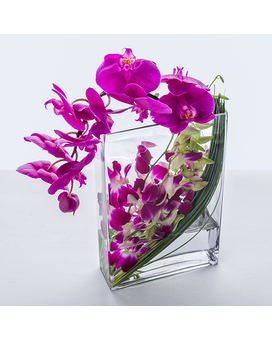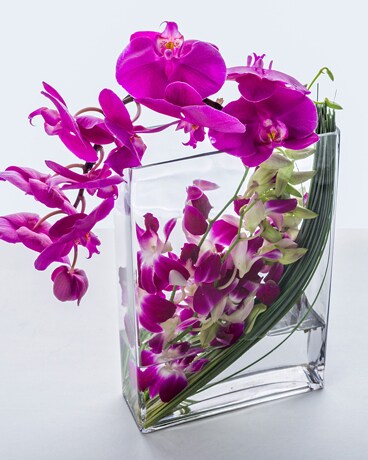 Deluxe-Image Coming Soon! - $164.95