A dozen fiery red roses are artfully cuffed with green folded leaves and a swirl of decorative wire. A single red rose accompanies this modern style bouquet and both are presented in a 3x8x8 inch glass rectangular vase.

The overall size of the display is 12 inches wide by 12 inches wide. This NYC floral design was created for flower delivery to our NYC neighbors.

In other areas, it will be on a best efforts basis.
As Shown-12 roses

SP143-01

Deluxe-18 roses-Image Comin Soon!

SP143-01
As Shown-12 roses - $124.95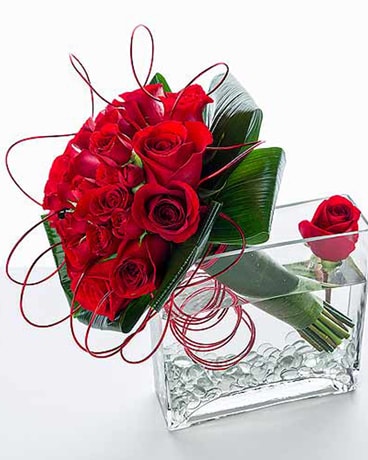 Deluxe-18 roses-Image Comin Soon! - $149.95