Destination Weddings & Elopements
New York City is the City of Dreams and we are thrilled to bring the floral fantasies of our couples to life. NYC is a romantic destination like no other. From our iconic skyscrapers to our bucolic parks, Starbright has embellished our great city with lush blooms and gorgeous greens. We enhance the experience of marrying the love of your life.
We've helped brides and grooms from all around the world who want the magic of NYC to be part of their precious day. Creating the perfect floral vision for our couples, even when they are coming from far away, is a skillset that Starbright has meticulously crafted over more than two decades of service to the couples who exchange their vows in New York City.
Starbright's flowers can capture the effervescent energy of a wedding photo shoot in New York City's Times Square or the gentle romance in the perfect curve of petals chosen for photos in Grand Central Station.
From simple and elegant to extravagant or outrageous, Starbright loves to accommodate our couples in love. We are thrilled be the coveted choice for destination brides and grooms.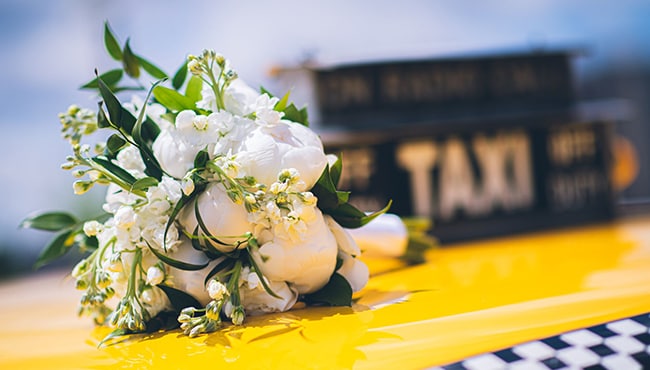 Serving the Lovebirds
Our Wedded Bliss department at Starbright is composed of floral concierges who are expert listeners with a mission to fulfill your vison in line with your budget. It's simple – your wedding, your flowers! We streamline the process from selecting flowers over email, phone and Skype. We want to ensure that all the flowers chosen for your special day reflect your perfect love, perfectly.
No order is too small or large – from a single bouquet and boutonniere to multiple arrangements to accommodate your entire party and event space. We're here to make your wedding abroad in NYC as simple as if you were planning it right at home.
To inquire about our destination bridal services, please complete the inquiry form below, or send us an email at hello[at]starbrightnyc.com Our enthusiastic floral team will be in touch within 24 hours to begin a conversation. We look forward to hearing from you and making your destination wedding dreams come true!