Partnering With Quality Businesses,
Big & Small
Starbright Floral Design takes great pleasure in partnering with corporate clients of all sizes throughout New York City and beyond
Our services include stunning bouquet floral presentations, tropical and seasonal plants as well as custom curated fruit and specialty baskets. Starbright is ready to ensure that only the finest creations reach their recipients. Our team pledges that your order can be delivered on the same day anywhere in the United States and internationally with 48 hours notice.
Starbright's enormous selection of flowers and plants at our NYC location grant us the ability to personalize your gift while staying within budget.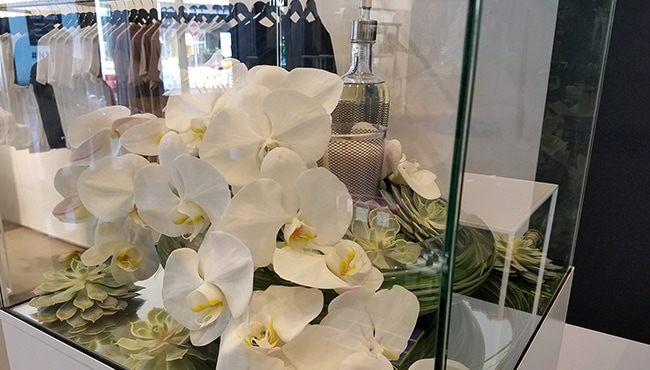 Employee Benefits
For our corporate clients, we are delighted to offer benefits to every member of your team. Send your employees to Starbright and they'll receive exquisite care and preferred pricing based on their affiliation to your organization.
Co-Branding
Starbright has a history of partnering with our corporate clients and PR firms to create co-branded offerings, continuity in design, and cross-promotional programs to enhance events, galas and celebrations. Trade show exhibitors, photo-shoot and other set designers, and Fashion Week exhibits all choose Starbright as a collaborating partner to ensure that their floral compositions are flawless every time
Become a Corporate Client
To inquire about our Corporate Flower Services, please complete the inquiry form below, call us at 212.229.1610, or use our Live Chat to begin a conversation with our Corporate Services Team. Emails are also welcome, just click here.
We look forward to hearing from you. Let us show you the difference Starbright can deliver.