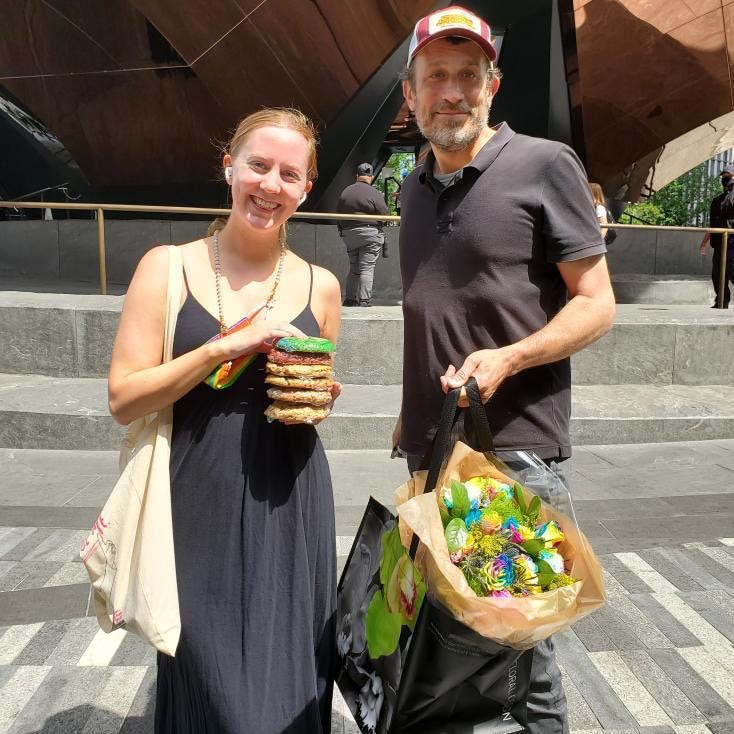 Hudson Yards Farmers' Market: A Floral Farewell
October 06, 2021
With the colder seasons approaching, it has come time to say goodbye to our Hudson Yards' Farmers' Market Days. From Instagram-Famous dogs to Tribeca Film Festival screenings, we saw it all at Hudson Yards! Our favorite memories? The Summer Festival of Flowers Succulent Giveaways and when our friends from the play Voyeur: Windows of Taulouse Latrec performed LIVE for the people of Hudson Yards!
We created so many friendships at Hudson Yards! Brian and Nikki will miss seeing you all on Tuesdays and Thursdays. The market was always something to look forward to. Especially when the weather was nice! Clients and fellow vendors alike, you will always have a friend in the flower industry! Stop by our shop in Chelsea any time and say hi.
Thank you to everyone that patroned our booth. We put together a little guide to a couple of our fellow vendors and where you can find them after our last market day Thursday, October 7th.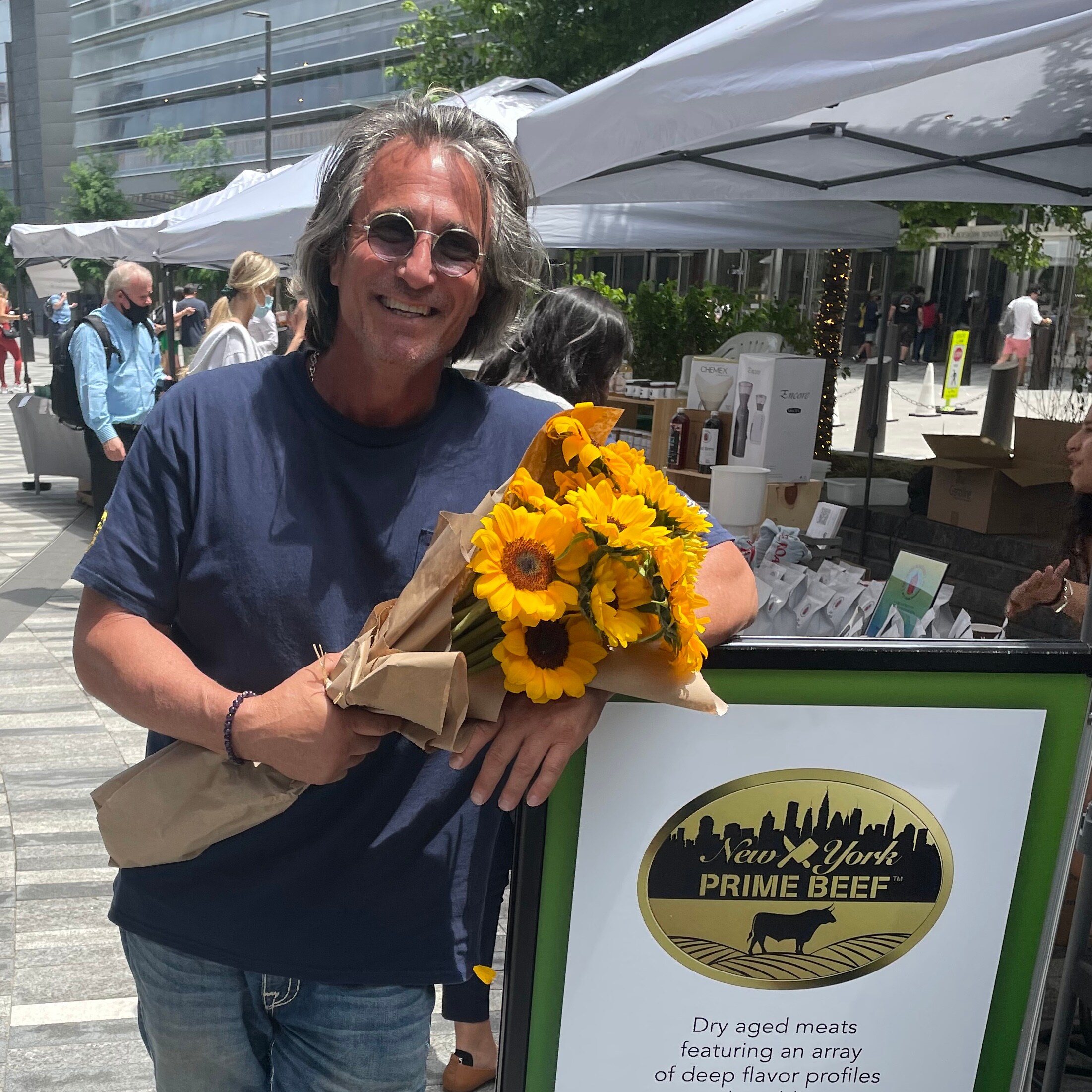 New York Prime Beef
The best quality meat around! Arthur and Austin were your guys if you were looking for a not-so-vegan Farmers' Market haul. Dinner date at home or big barbeque this weekend? Prime Beef provides the juiciest steaks and must-have hamburgers.
Great News! New York Prime Beef DELIVERS! Yes, it's 2021, you don't even need to leave your house! Get that 32 Ounce Dry Aged USDA Prime Porterhouse right on your doorstep! Well, maybe not RIGHT on your doorstep… Order online today through https://www.newyorkprimebeef.com/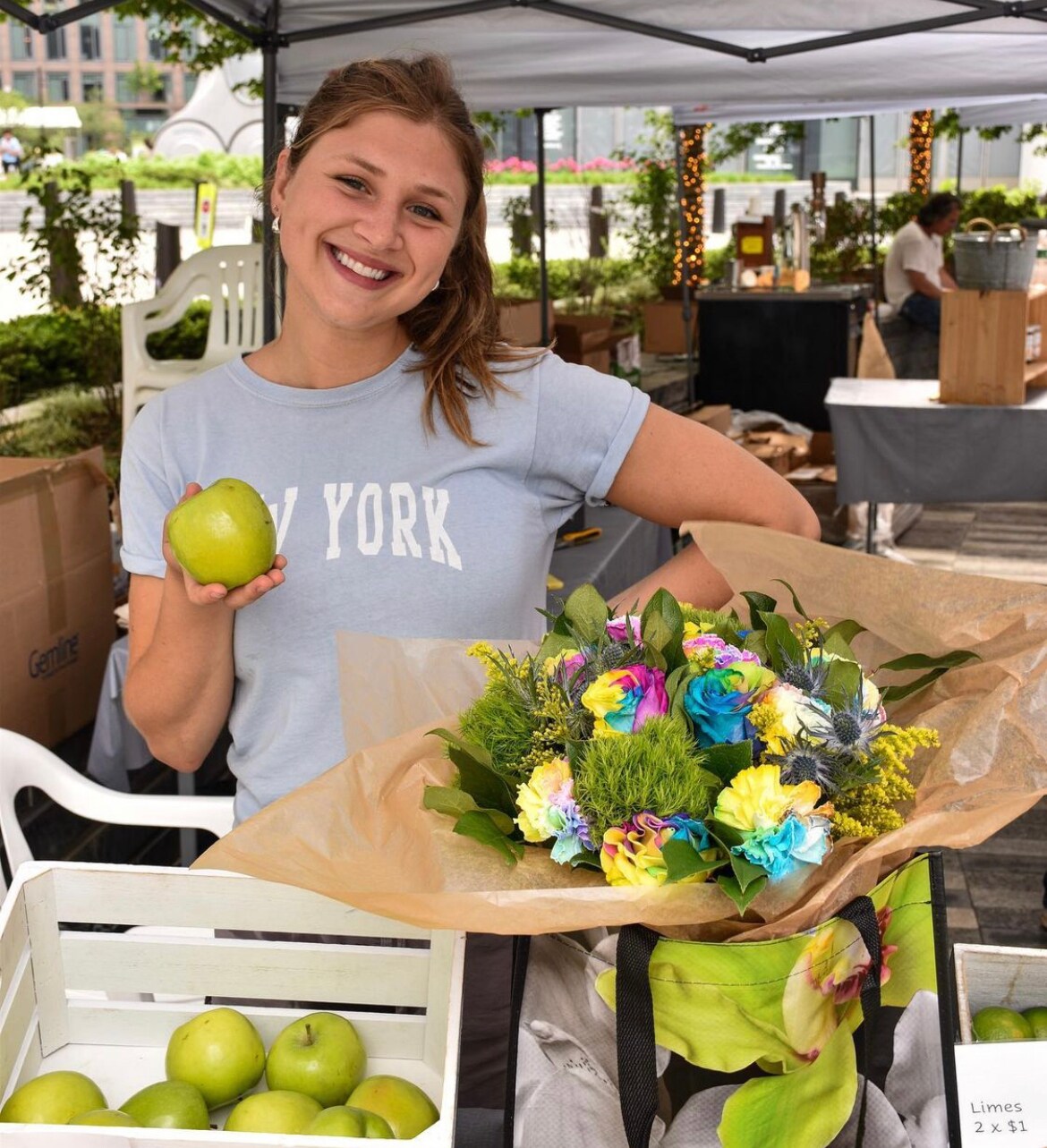 Agri Produce
The Farmers' Market got its start thanks to Henry at Agri Produce. Dana and Henry drove every Tuesday and Thursday hours from Jersey to bring fresh produce to you all! Peppers, Squash, Corn, you name it, they had it! We were lucky to have such high quality fruit and vegetables just a couple of tents away from us.

Agri Produce has curbside pick ups in Clifton, New Jersey and you will find much of their produce in restaurants around NYC! Check out their website https://www.agriexotic.com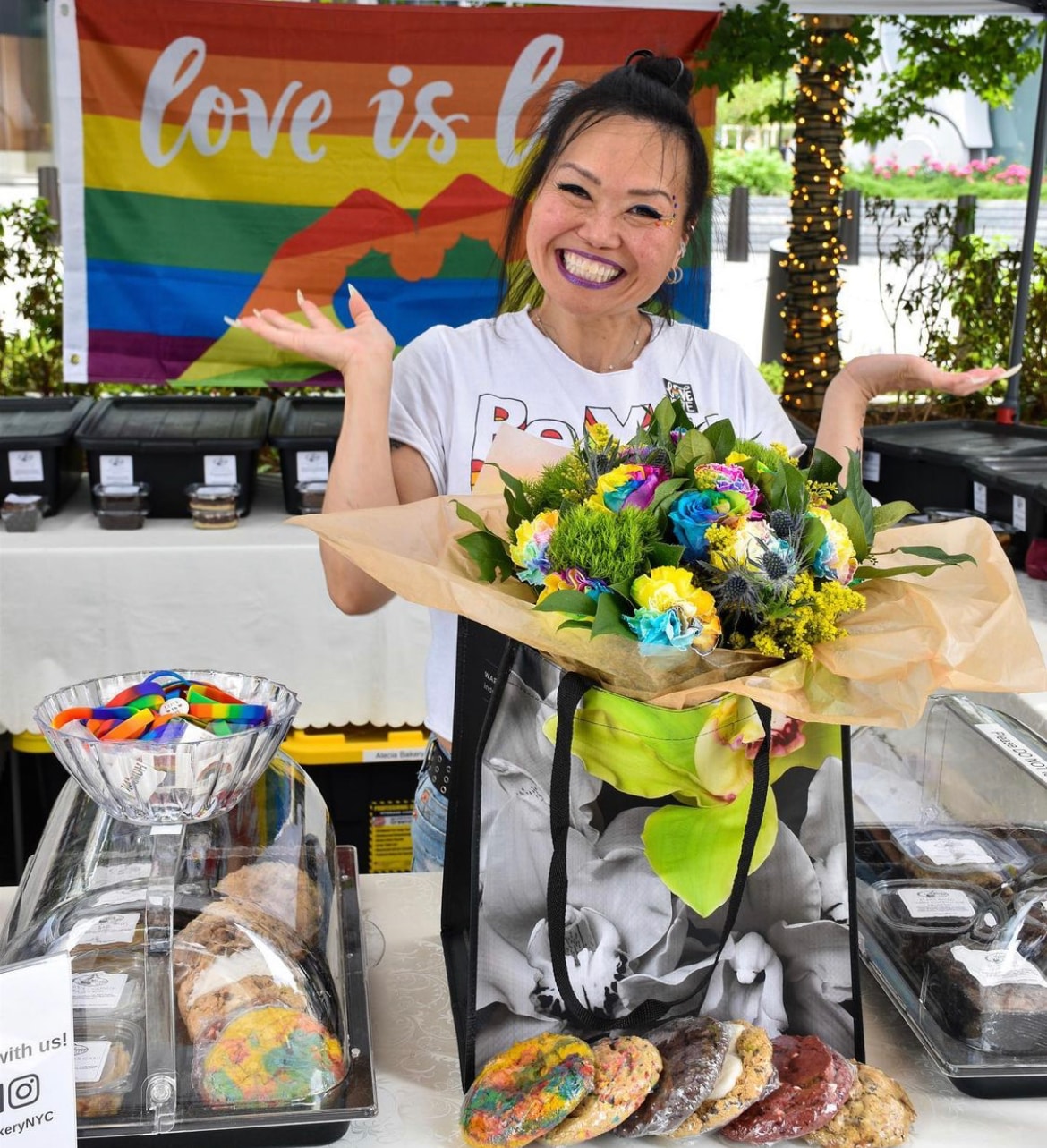 Alecia Bakery
Small batch baked goods handmade with love by Lin! If you visited the market, then Lin will be a familiar face for sure. Always trying something new; she has zany cookie flavors like "The Gabriela" aka Cornflake, Oatmeal, Coconut & Pecan Cookie. Her Passion Fruit bars are no joke, and dogs go crazy for her Canine Biscotti!

If you will miss Lin's Baking as much as we do, you can find her goods sold online at https://www.aleciabakerynyc.com/ Special orders accepted! Local Deliveries can be arranged. Follow her on Instagram @aleciabakerynyc to see what she's up to!