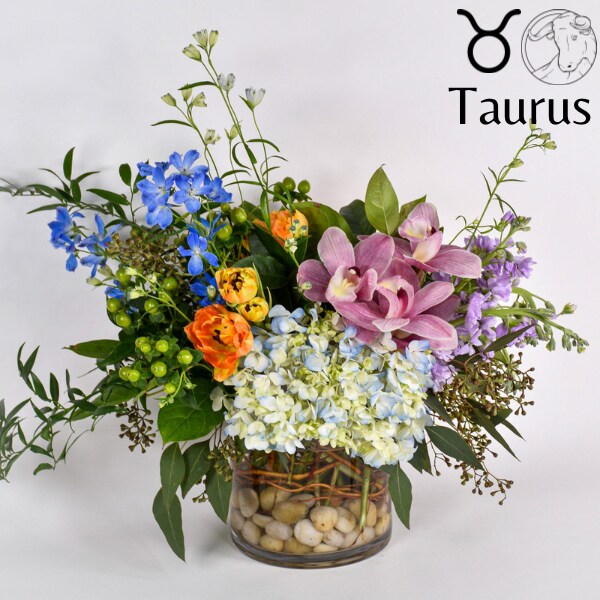 Your Flower Horoscope: Taurus Season is here!
April 27, 2021
Taurus Season is in full swing! We are pleased to bring to you the 7th installment in our Astrology Flower Series! Taurus Season (April 20 - May 20) takes place in the midst of Spring: a time for rebirth and new beginnings. Embrace feeling grounded and in touch with the Earth during this period.
If you know a Taurus, you are likely to notice that they are practical, loyal, and a little stubborn at times! Taureans are always working hard, this is why they are represented by the bull. They're a little "bull-headed" and set in their ways, but they're great at getting the job done! Taurus is ruled by the planet Venus, which means they are loving and have a tender nature. This makes them great friends that are always genuine with you. We all know: great friends deserve beautiful blooms!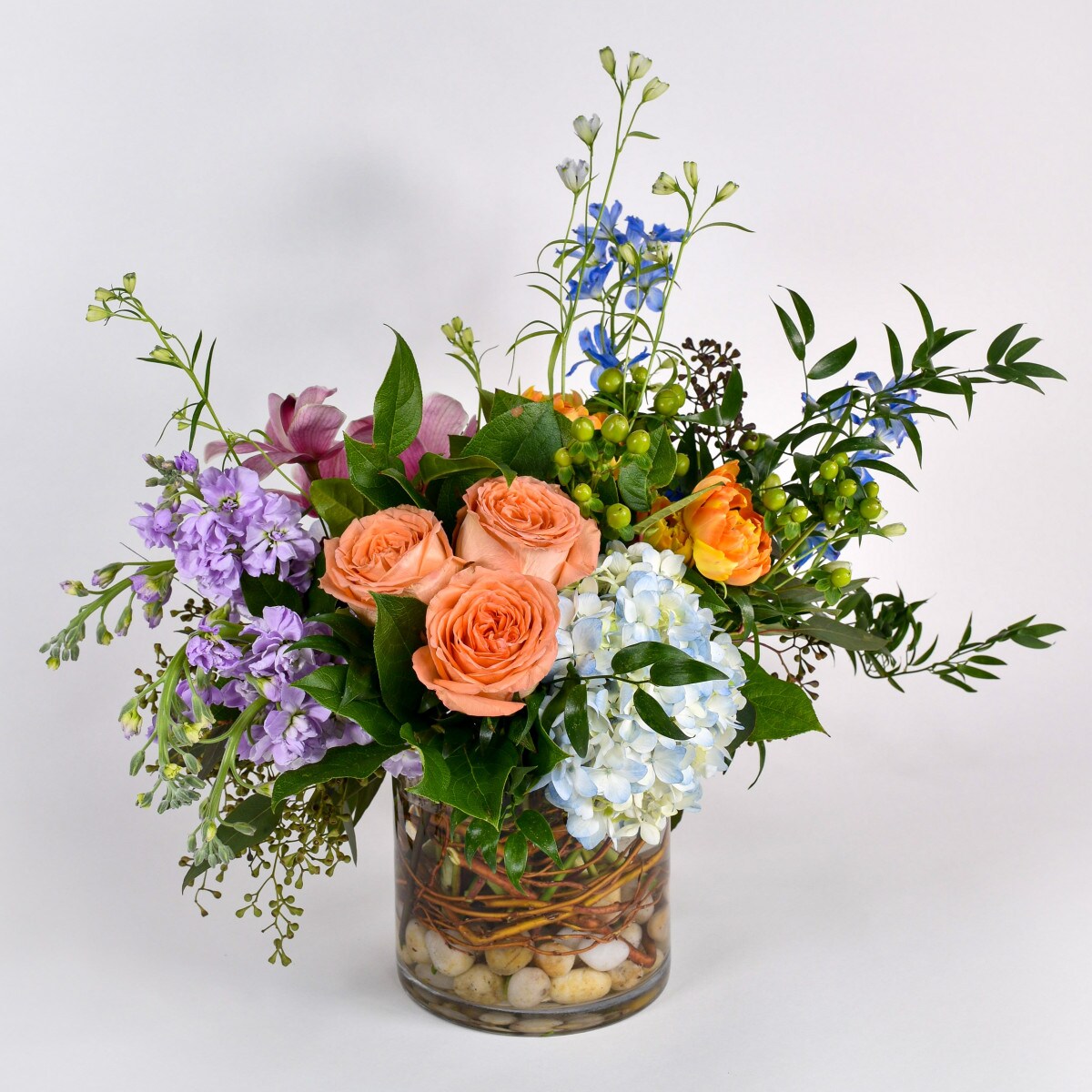 Celebrate the season of the Taurus with our new floral arrangement! It is inspired by their down-to-earth personalities and the abundance of nature! Bask in the beauty of the natural world with this variety of vibrant blooms. Details mean everything to Taureans, so we added river rocks and curly willow to the vase of flowers which is overflowing with hydrangea, delphinium, cymbidium orchids, and roses.
Shop our Taurus Composition Here! Our floral horoscopes are a great way to celebrate a birthday in NYC! Designed with our Stargazers in mind, each Astrology Series arrangement comes adorned with a charm, hanging from a flower, depicting the recipient's Zodiac sign. Shop Birthday Flowers!
Looking for more Astrology Home Décor Ideas? Check out this blog post by Alison Bentley that features Starbright's unforgettable Astrology florals. Flowers brighten up any home! And flowers designed with the Zodiac Calendar in mind are especially fitting for your NYC apartment.