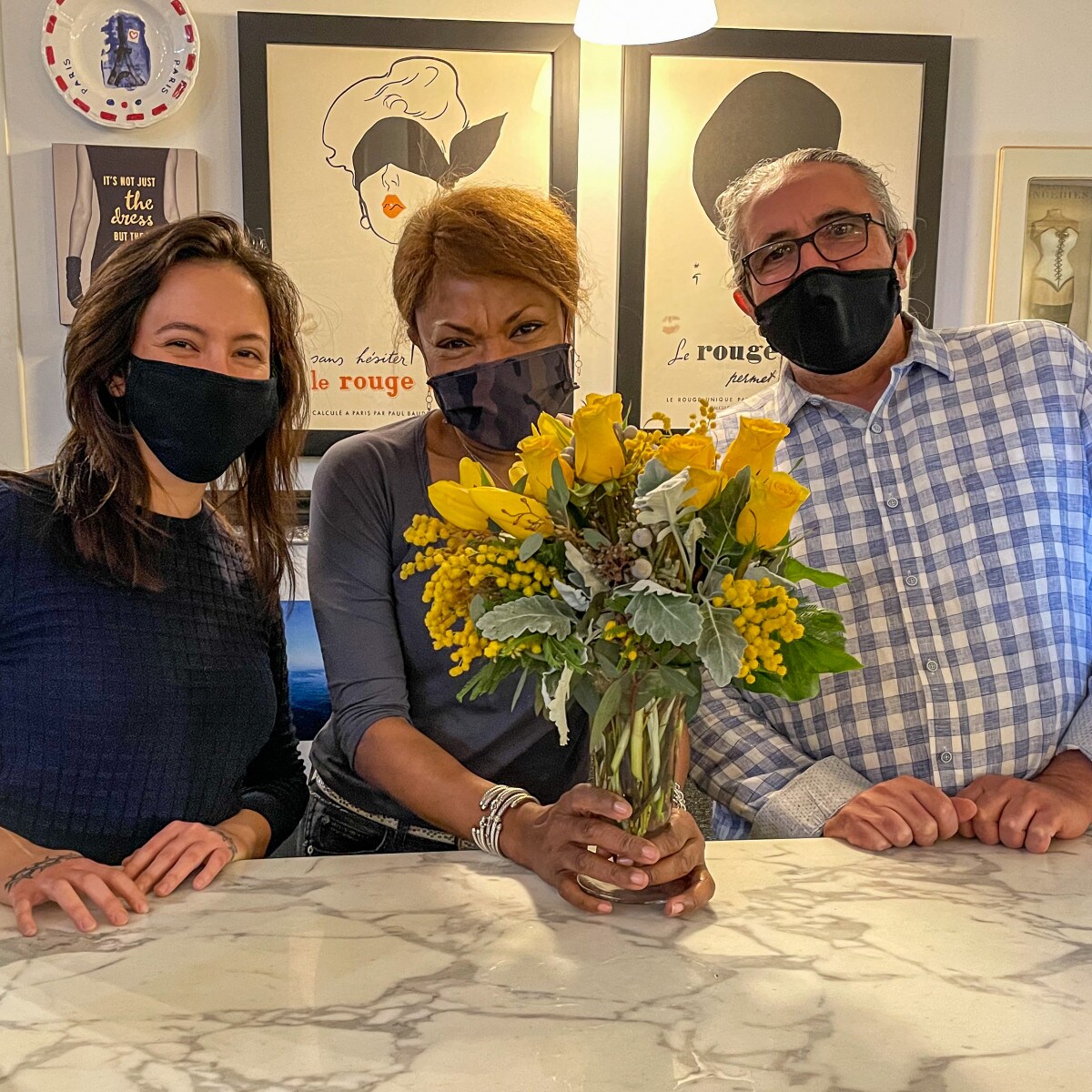 Flowers for a Cause: Hearts of Gold NYC
March 08, 2021
"Women who are confident can rule the world," - Deborah Koenigsberger, founder of Hearts of Gold NYC.
Starbright is thrilled to partner with the revolutionary nonprofit Hearts of Gold NYC for the entire month of March! Our team was inspired by Women's History Month and International Women's Day to create a charitable floral offering, and after meeting the Deborah and the team at Hearts of Gold NYC, we knew that it was a match made in heaven! Since 1994, they have positively impacted 35,400 lives by providing support and empowering women in need.
Hearts of Gold's mission is to reimagine the futures of homeless women and their children, together, by helping them to become confident and self-sufficient as they prepare to transition out of the New York City shelter system to permanent homes. They aim to Stabilize, Support, and Sustain change for these women. Hearts of Gold Stabilizes families with basic supplies like clothing, furniture, groceries. They Support families through their Fresh Start University which teaches financial literacy courses and parenting skills workshops. The organization creates Sustainable changes to women's lives through job training, workshops, and tutoring for children of all ages.
This nonprofit is changing lives of women every day and inspiring hope. Visit the Heart's of Gold's website to learn more about their work or watch their recent feature on Channel 4 with Manhattan Sideways.
How can you support the cause? Starbright is raising funds through our Hearts of Gold composition, available all month long, and through a fundraiser on our Instagram. Another great way to support the cause is to go shopping at The Thrifty Hog! The Thrifty Hog is a stunningly unique upscale thrift boutique where 100% of proceeds benefit Hearts of Gold's mission. This retail store provides job training and livable wages for the women affected by homelessness. The clothing for sale is chic, gently used, and you can find designer gems like Gucci and Hermes. And guess what? It's on 25th St between 5th and 6th Avenue, just around the corner from Starbright!
The Hearts of Gold composition is inspired by strong women who are fighting for a brighter future. It is elegant, bold, and cheerful because we all know this world can use a little joy! And what better way than through flowers? There's a famous quote by Maya Angelou, "People will forget what you said, people will forget what you did, but people will never forget how you made them feel." This is your chance to make someone feel happy, feel hopeful, and feel true joy! Give the gift of flowers and give the gift of a brighter future to a woman who will remember for the rest of her life how you helped to empower her and give her family a fresh start.