Starbright Plant/Flower Care Guide
Schefflera Umbrella Tree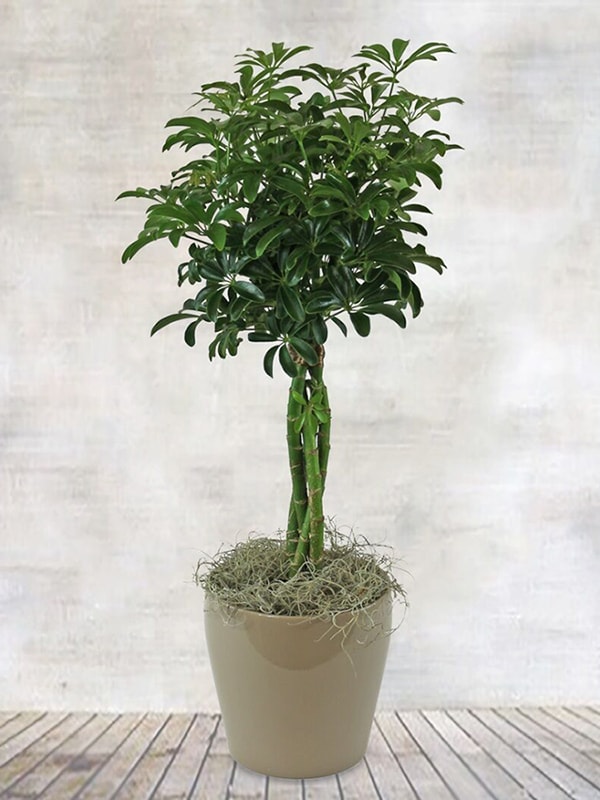 Light
Bright light, no direct sun. Turn plant occasionally to encourage even growth.

Water
Allow the top inch of soil to dry out between waterings. Yellow leaves are a sign of overwatering. Drooping leaves usually indicate that the soil is too dry.

Temperature
Average to warm room temperatures 65-75°F/18-24°C

Soil
Peat moss-based potting mix.

Fertilizer
Feed monthly with a balanced liquid fertilizer diluted by half.

Propagation
Take stem tip cuttings in spring and summer. Can be grown from seeds.