Starbright Plant/Flower Care Guide
Ficus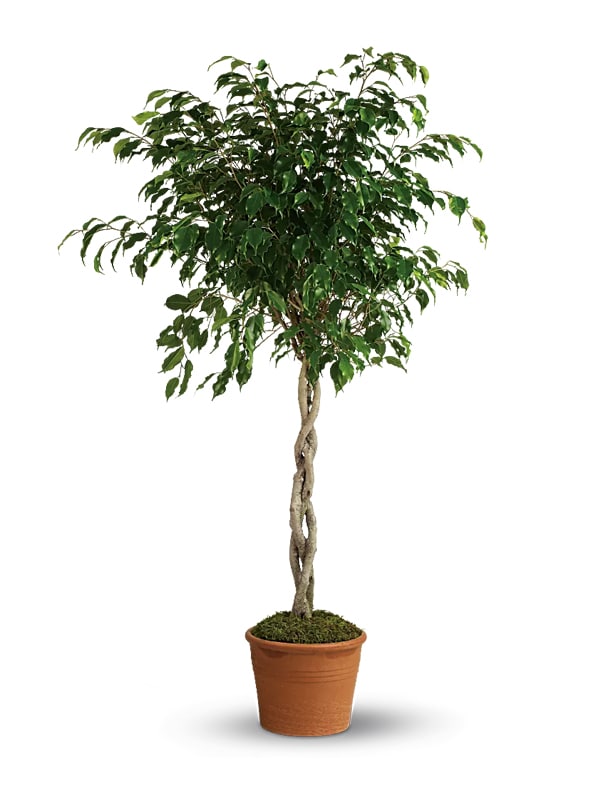 Light
Very bright indirect light.

Water
Allow the top 25% of the soil of a Ficus Tree to dry out before watering. Under-watering causes the leaves of a Ficus Tree to turn yellow. Over- watering a Ficus Tree causes green leaves to fall off and new growth to turn black. Ficus Trees grow better if you follow a consistent watering schedule.
Humidity
Prefers 30% above the basic household humidity.

Temperature
Average to warm 65-80°F/18-27°C

Soil
Ficus Trees require a rich, quick-draining potting soil that contains sand, peat moss, and a little bark.

Fertilizer
Feed monthly spring through summer when the tree is actively growing with a balanced houseplant food at 1/2 the recommended strength.

Propagation
Propagate a Ficus Tree using stem cuttings or by air- layering.