Starbright Plant/Flower Care Guide
Easter Lily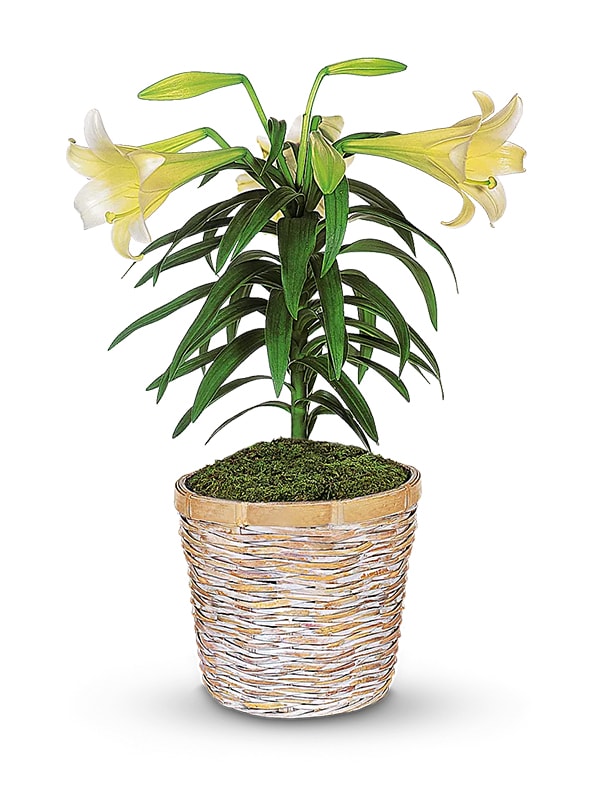 Light
Bright indirect light, but no direct sun.

Water
Water an Easter Lily Plant when the first inch or two of soil is dry. Be careful not to over water or to allow the Easter Lily Plant to sit in water.
Humidity
Does well in normal humidity.

Temperature
Easter Lilies prefer moderate to cool temperatures, 60-75 during the day and 55-65 at night.

Soil
Easter Lilies require a quick draining rich organic soil.

Fertilizer
It's not necessary to fertilize an Easter Lily Plant while it is in bloom. However, once all the blooms are gone, and you've placed the Easter Lily Plant in a sunny spot indoors or planted it outdoors, fertilize about every six weeks with a slow release plant food.

Propagation
Easter Lily Plants are propagated by bulb division.