Starbright Plant/Flower Care Guide
Bromeliad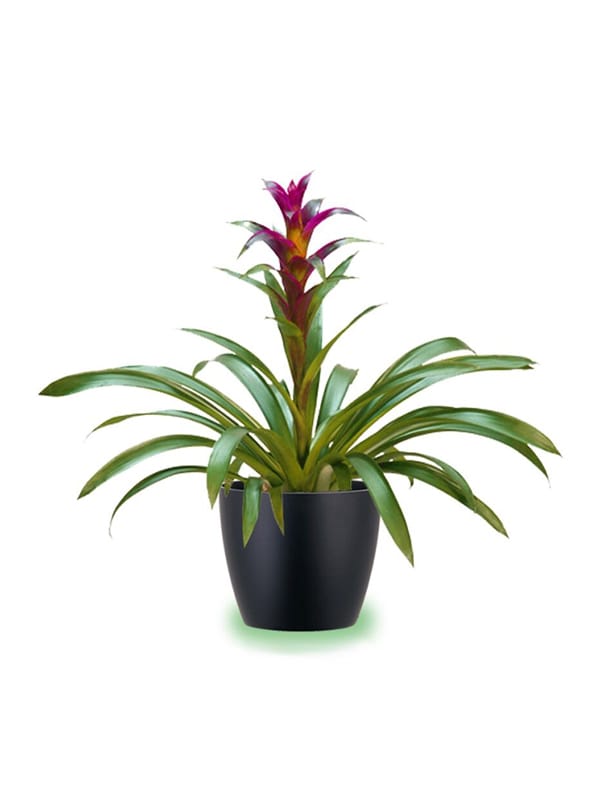 Light
Moderate to bright light. No direct sun.

Water
Water the center of the rosette and keep 1 in (2.5 cm) of room-temperature rainwater or distilled water in its urn (center of the rosette) at all times. Water soil just enough to keep the roots barely moist. Empty old water from the urn every week and promptly replace it with fresh water.
Humidity
Prefers high humidity.

Temperature
Average to warm 65-80°F/18-27°C

Soil
Bromeliad or orchid potting mix. Or mix equal parts fine-grade fir bark and all-purpose potting mix.

Fertilizer
Feed monthly spring through summer with a balanced liquid fertilizer diluted by half in the plant's urn, then empty it after 1 week and fill with water. Or mist the leaves with a weak foliar fertilizer once a month.

Propagation
Cut off the pups when they reach 3 in (7.5 cm) tall and plant them in fresh, barely moist potting mix. Maintain high humidity for the pups for the first month.