Starbright Plant/Flower Care Guide
Azalea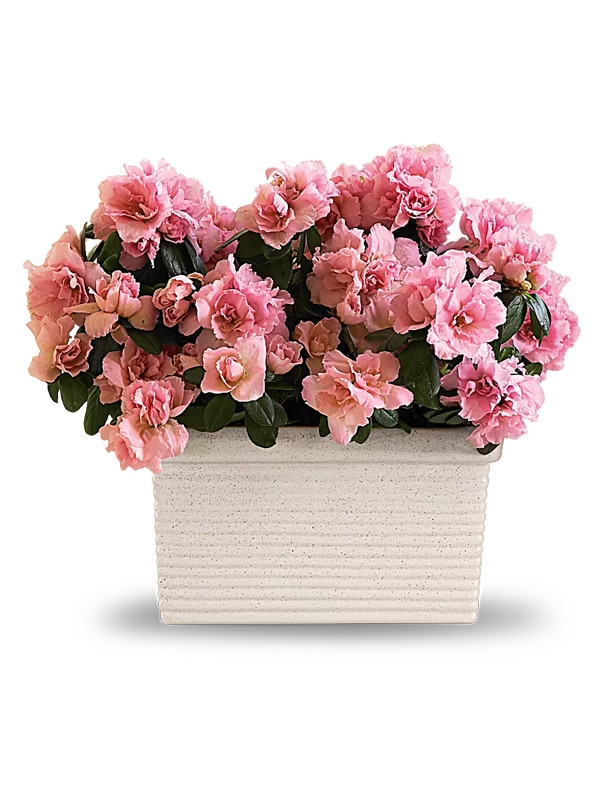 Light
Very bright indirect light while blooming, but no direct sunlight.

Water
Allow the top 2"-3" of soil to dry out before watering your Azalea Plant. Azaleas are acid loving plants, so if your water is alkaline add one tablespoon of vinegar to each gallon of water you use. You can also water Azaleas with your leftover tea. Large numbers of leaves drop off if the soil of an Azalea is too wet or too dry.
Humidity
: Does well in normal to high humidity.

Temperature
Azalea Plants thrive and their flowers last longer when the temperature is 50-60 degrees at night and 60-70 degrees during the day.

Soil
Use a rich acidic planting mixture that drains well.

Fertilizer
Fertilize monthly with an acidic fertilizer at 1/3 the recommended strength. Never fertilize your Azalea when it is in bloom.

Propagation
Azalea Plants are propagated by stem cuttings, grafts, and tissue culture, but it is a difficult process.