Our Most Popular Bouquets
A Family-Owned Florist in the Heart of NYC
If you're looking for a florist in New York City, you'll face many options. What sets us apart is that we combine excellent quality and unparalleled service to exceed expectations. We've been in the business for 30 years and continue to be the most coveted florist in Manhattan.


NYC Weekly Flowers by Subscription
Elevate your surroundings with Starbright Floral Design's Weekly Flowers Subscription in NYC, a delightful service tailored for both homes and offices. Our expert florists curate each arrangement to perfectly complement your environment, ensuring an ideal fusion of beauty and style. Experience the joy of fresh weekly flowers and the essence of nature right in your home or office with our transformative Weekly Flowers Subscription.
Click for More Information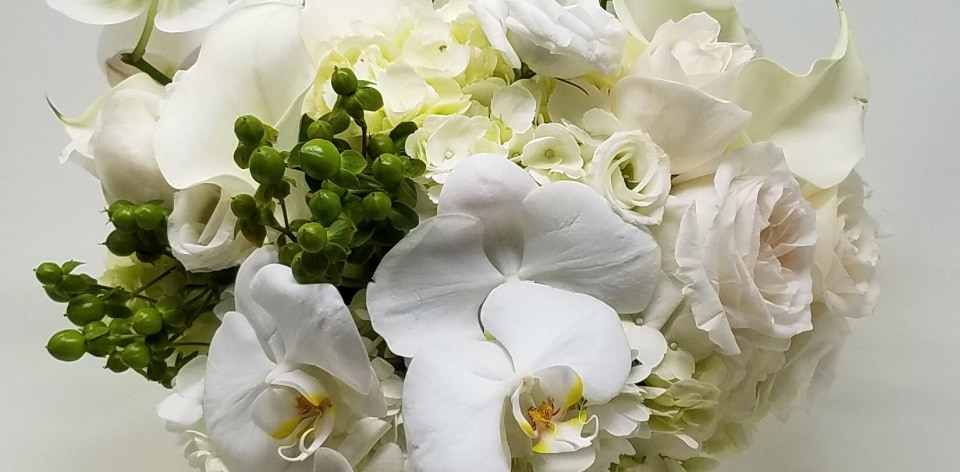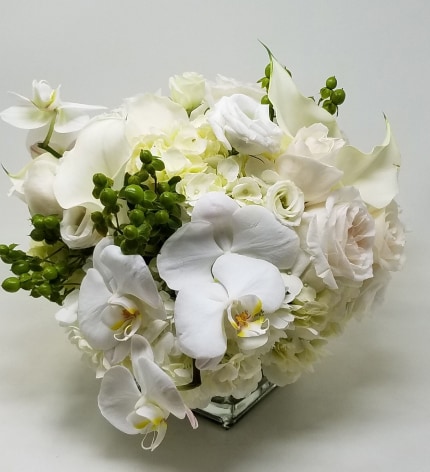 Send Flowers from the Best Florist Voted in New York City
Starbright Floral Design, your premier NYC florist, offers an unrivaled experience in flower delivery in New York City. Voted as the best florist in NYC, with over 30 years of experience, our goal is to deliver excellence in each meticulously crafted flower arrangement we offer. From Manhattan to Brooklyn, Queens to the Bronx, our dedicated team ensures the enchantment of fresh flowers reaches every corner of NYC. Explore the charm of Starbright Floral Design, and let us demonstrate why we proudly hold the title of the top florist in New York City. For the most exquisite flower delivery in NYC, trust Starbright Floral Design to brighten your day.
Learn More
Our Story: Turning Passions and Dreams Into Reality
We had a dream. We had passion to support our dream. And everything fell into place in the fall of 1994. Starbright Floral Design bloomed beautifully in the historic neighborhood of Chelsea in Manhattan to serve the City That Never Sleeps! Now, we offer exceptional flower delivery throughout New York City and beyond.
Experience the Starbright Standard With Our Services
As years go by and competition unfolds, we remain true to our philosophy — to give our best and set standards that drive innovations. Our floral services are beyond industry trends and marketing tactics. We focus on creating wonderful flower arrangements and relationships. Enjoy our perks such as loyalty programs and subscriptions for weekly delivery.
To name a few applications, clients often use our floral arrangements for:
Event Decor

Corporate celebrations

Hospitality and concierge services

Traditional gift-giving for friends and family
We also accommodate various styles and seasonal blooms and provide a range of offerings outside of flowers, such as succulents and green plants.

The Starbright Way Within the Art District
Set in the artsy neighborhood of Chelsea between Sixth and Seventh Avenues, our flower shop thrives like a flower in its natural habitat thanks to its plethora of premium services and arrangements. Order flowers from a renowned Manhattan florist for delivery throughout NYC, including the Upper East Side, Upper West Side, Greenwich Village, Bayside, Brooklyn Heights, Williamsburg, Hell's Kitchen, Park Slope, Harlem, Financial District, Long Island City, and more!
A Note from Nic
Senior Partner
As New York City's leading florist now celebrating our 30th year, Starbright has served our community with pride and honor. We offer same-day NYC flowers delivery of the freshest flowers imaginable. We deliver flowers in NYC and beyond. Our NYC flowers are sourced locally and from afar. Always striving to bring you a custom-curated flower presentation that shares your vision and your sentiments flawlessly.
Why Choose Starbright Floral Design As Your Go-To Florist
As your premier New York florist, we are committed to providing excellent services that bring smiles to our clients and their recipients. We create gorgeous flower arrangements that fit every occasion due to their premier quality and our wide variety of options.
More than that, we drive change in the floral industry. We've been a member of the Society of American Florists since 1995 and have long-standing relationships in the New York City Historic Flower District. As such, we craft ingenious styles and make our own mark — from designing flower bars at events to creating arrangements based on zodiac signs.
Our floral services have catered to some of New York City's most prestigious events, and we've consistently been voted as the best florist in NYC.
Get in Touch With the Best NYC Florist
Purchase a flower arrangement from a five-star-rated flower shop in NYC. Starbright Floral Design is your go-to source for fresh, gorgeous flowers that leave an impression. Browse our beautiful selection of flowers and plants for whatever occasion you have in mind. For customized requests and additional information, reach out to us today or visit us at 140 West 26th Street, and we'll be more than happy to assist with all your floral needs.